How do i download my NOUN course materials?
NOUN e-Courseware
Download all your NOUN course materials here. Use the search and enter the course code, eg; AEA501 and click "Download NOUN Course material", as easy as that. Enjoy!
Didn't see your course material(s) or you noticed any mix up on any of the uploaded course materials? Please feel free to send us an email about it via admin@noungeeks.com
You can also download your National Open University of Nigeria course materials from NOUN e-Courseware website via https://nou.edu.ng/e-courseware/
All the course materials on NOUN's e-courseware website are all in PDF format so you'll need adobe reader installed on your devices as a NOUN student.
How To Download NOUN Course Materials (NOUN E-courseware) 
1.  Visit the NOUN e-courseware link directly from here https://nou.edu.ng/e-courseware/ and scroll down the page
2.  Enter the course code you want to download and it will search and bring it up, then right click the blue course title to save or download it on your device.
3.  Some courses you might it hard to see or see no result in your search, it might be that their course codes has been changed. Try to search with their course title, check the picture below to see what i mean..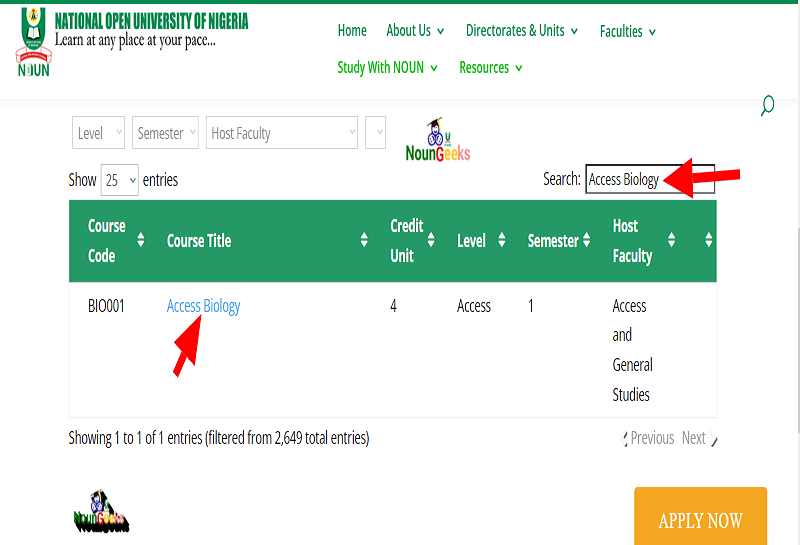 That's how to download your NOUN study materials from NOUN e-courseware. We hope you found this page useful. Do share with your course mates.
Recommended:
Get

COURSE & EXAM SUMMARIES

 for your

NOUN 2023_2 Exams

on whatsapp via

08089722160

or Click here