What is NOUN statement of result?
A statement of result is an unofficial and complete copy of a student's academic work. It entails all the student's offered courses with corresponding marks and grades from 100level or first year till his/her current year or final year.
How do i view my NOUN statement of result?
Follow these simple steps to view your NOUN statement of result starting from 2022/2 semester. 
2.  Enter your matric number in small letters then enter

default

as your password and click the red login button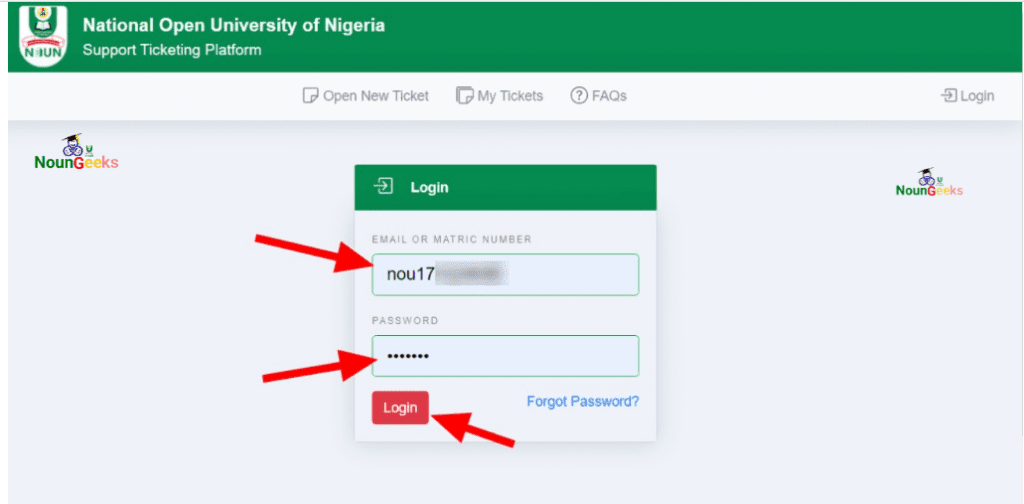 3.  A screen will display prompting you to change your password. You can now change it to your preferred password that you can remember and submit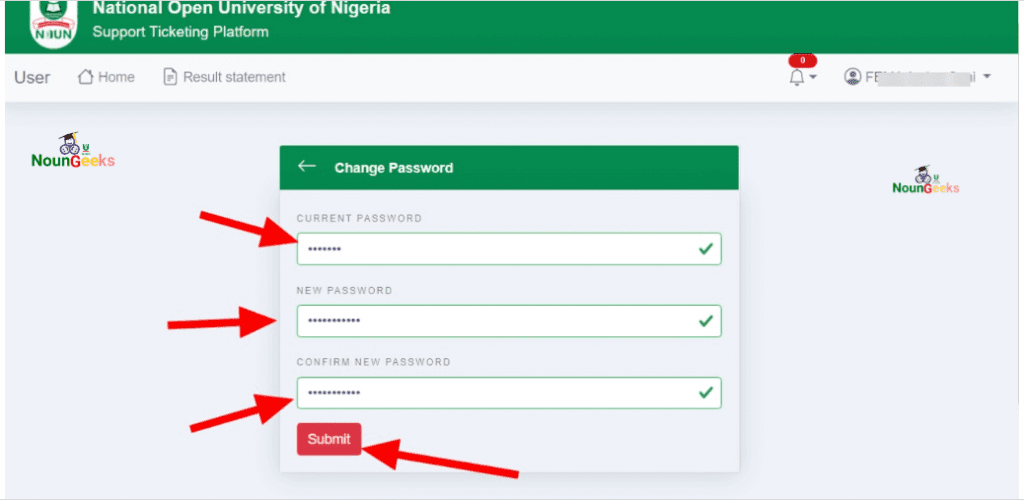 4.  After that, Click on "

Result statement

" and your NOUN statement of result will be displayed.

5.  You'll now see all the important records like your performance standing, grade statistics, CGPA and more from there.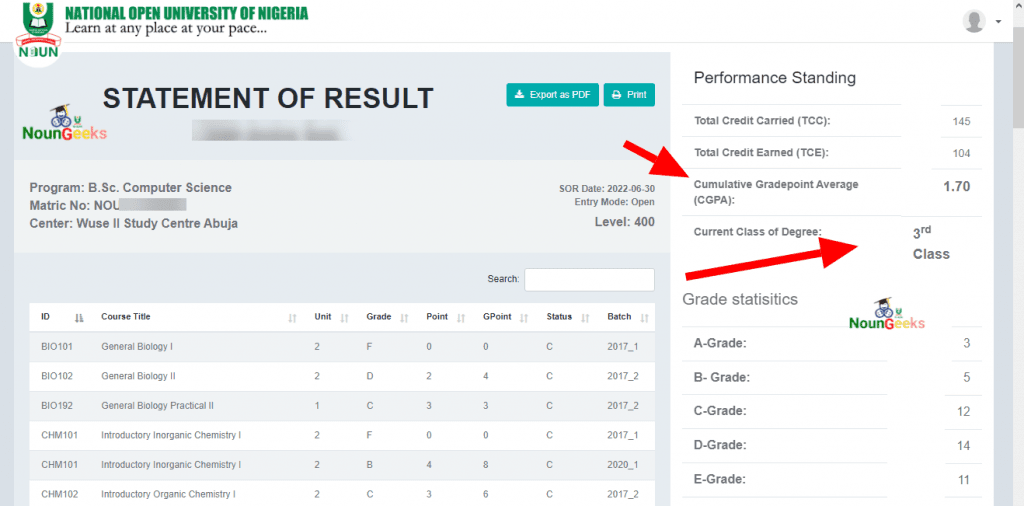 6.  If you scroll down the page you should also see your outstanding courses and summary statistics of your passed and failed courses.
7.  To save or download your NOUN statement of result, Click the "export as PDF" or "Print" to save it on your device.
That's how to view your NOUN statement of result.
CONCLUSION
Remember to change the default password because if you don't, anyone that knows your matric number can easily spy on you and see your grades. Kindly share this post with other students and join our platform for more NOUN updates.
YOU MIGHT LIKE THESE POSTS
Get

COURSE & EXAM SUMMARIES

 for your

NOUN 2023_2 Exams

on whatsapp via

08089722160

or Click here