Important update for all newly admitted students for 2022_1 semester.
UPCOMING EVENTS
I write to inform you all that the following events are scheduled as follows:
Orientation ceremony -Monday, 11th April 2022
Matriculation Ceremony – Tuesday, 12th April 2022
Students Forum and Exam briefing -Wednesday, 13th April 2022
Collection of Matriculation Gown for (Undergraduate, PGD and Masters Students) commence on – Friday,8th April 2022.
Pen on paper Exam Commence Tuesday, 19th April 2022
GST302 uploading will close on the 9th of April 2022. Endeavour to upload your business plan on the elearn portal before it's too late. Failure to upload your business plan is an automatic carryover on the course.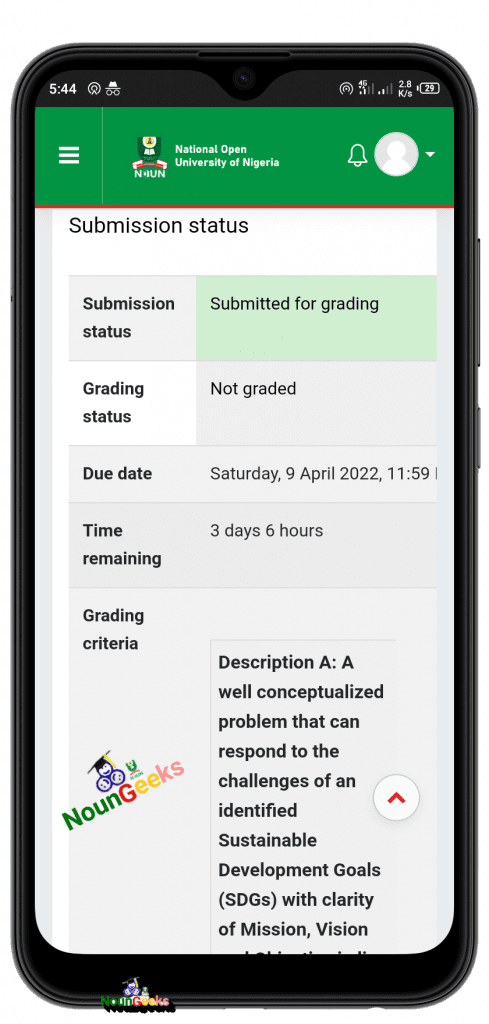 Get

COURSE & EXAM SUMMARIES

 for your

NOUN 2023_2 Exams

on whatsapp via

08089722160

or Click here