NOUN GRADUANDS CLEARANCE GUIDELINES
NOUN Clearance for Newly Graduated students has commenced in Some study centres while some will commence when the school resume fully this semester (January 10th). 
DOCUMENTS REQUIRED FOR NOUN GRADUATION CLEARANCE
1. Your full name MUST appear on the school Graduation list.
2. Those whose names appear on the graduating list are to visit the link below and fill the survey form, submit and print the form via https://graduateexitsurvey.nou.edu.ng/form/graduate-exit-form

Please note that 2019 graduating students whose names appear on the graduating list are also to complete the survey.
3. Three (3) printed copies of Noun clearance form.
4. All evidences of correct registration of Courses and Exams (such as Course and Exam Registration slips or complete E-Wallet) must be provided.
5. You must also provide evidence of payment of Jamb Regularization (6,000) and Result verification (Postgraduate: 10,000, Undergraduate: 5,000).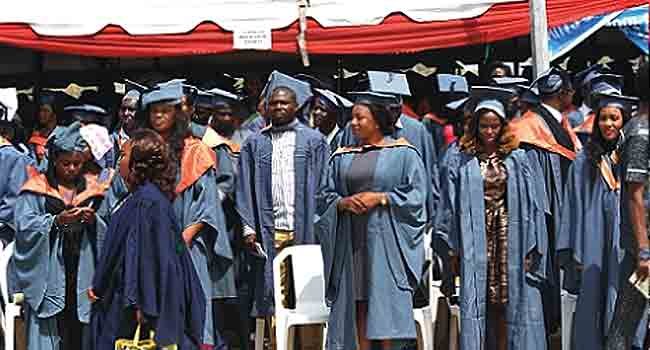 6. All the graduating students of NOUN, must print out their E-Wallets statements from their individual portals showing payments and expenditures and final balance.
7. You must provide the proof of payment of CORRECT PROJECT FEE, Industrial Training (I.T), Field observation, Teaching Practice I & II, Clinical attachment, Practicum and Seminar through e-Wallet.
Note: If you've registered projects before January 1, 2014, with 10,000 you are exempted, but if you registered with 10,000 after 2014, you must pay a balance of 5,000.
8. If you can't find evidence of payment of the above then you need to pay the total sum of N25,000 (SIWES or I.T and Project fee).
9. Ensure you make 3 copies of all payment receipts.
10. Any Graduating student with a Negative balance in the portal will not be allowed to do the clearance exercise without paying the accruals.
11. All Graduating Students must Pay CONVOCATION and REGISTRATION FEE of 15,000 within the stipulated time. If you return the convocation gown in good condition, you will get a refund of 5,000 in your bank account.
12. The CONVOCATION and REGISTRATION FEE of 15,000 must be paid via the official REMITA website only.
13. Before you can be fully cleared, you must pay a total sum of N15,000 which is  Payment for graduation Gown.
NOUN BURSARY CLEARANCE PROCEDURE AND REQUIREMENTS 
These are the requirements for NOUN bursary clearance exercise for final year students.
It can only be done after a student must have been cleared for graduation and/or convocation but before the NOUN certificate collection. Here you have them:
1. Arrange your proof of payment (Remita receipt and Bank Teller).
2. Course Registration slips.
3. Exam Registration slips.
4. Comprehensive E-wallet statement.
NOTE:- The Above documents should be arranged in the order listed above, semester by semester from your 100 level or 200 level (for direct entry students).
Get

COURSE & EXAM SUMMARIES

 for your

NOUN 2023_2 Exams

on whatsapp via

08089722160

or Click here