More hope for

National Open University Of Nigeria Law students

as the council of legal education approves a special remedial course for them.
This remedial course is to be conducted by the Nigeria law school for graduates of NOUN commencing from May 3, 2021 at the headquarters, Bwari Abuja.
Applications will commence from Monday march 29, 2021 on the school portal.
ADMISSION REQUIREMENTS:
The programme is open to law graduates from the National Open University Of Nigeria.
Only candidates whose particulars have been forwarded to the Nigerian Law school by the Registrar of the institution and uploaded on the portal are eligible.
Every candidate must therefore confirm that his/her name is on the Nigerian Law school website before proceeding to pay for the application fee.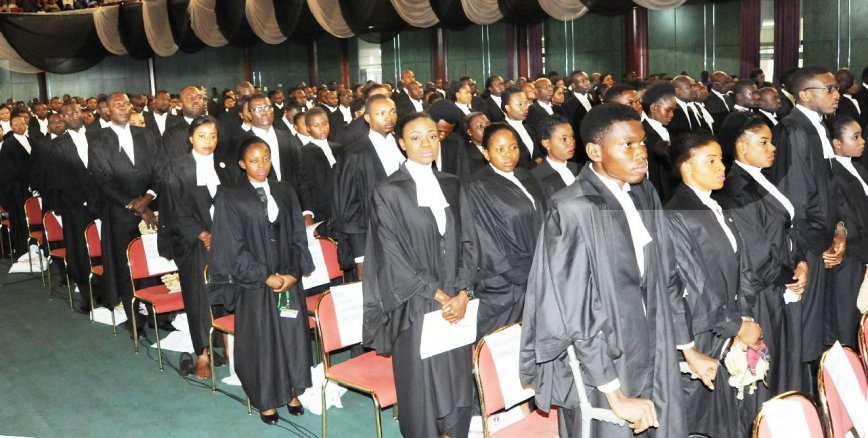 METHOD OF APPLICATION:
Prospective applicants are to visit the school website www.nigerianlawschool.edu.ng , follow the instructions, complete the forms and submit same online.
Download and print a copy of completed forms A2, B1 and B2.
CLOSING DATE:
Downloaded application forms together with references on applicants MUST be completed and returned to the Nigerian Law school on or before friday April 23, 2021.
Please note that late submission of application forms will not be entertained.
˜Source: NOUN MANAGEMENT.
Register with us for free to be getting NOUN updates automatically.
Read also: How to apply for undergraduate programmes in NOUN
Need help with your admission processes or any other NOUN enquiries? Contact Us, or Chat with us on Whatsapp 08089722160.
Get

COURSE & EXAM SUMMARIES

 for your

NOUN 2023_2 Exams

on whatsapp via

08089722160

or Click here