For those students that didn't take part in the virtual meeting held few days ago, read on to see what really went on there.
During the virtual meeting held on the 31st March 2021 (which will now become a recurring meeting, to be held every semester).
The Vice-chancellor Prof. Olufemi Peters when invited to give his speech, encouraged students to take advantage of the new, strategized, and flexible way of learning, which is the online/virtual facilitation.
He made it known to the students that part of their grades/scores will now come from their participation in the online/virtual facilitation.
He furthermore explained that every semester, the school shall overtake the facilitation process, adding that this new system is better than the old system, the old system being that the school attempts to meet the students physically in their various study centres.
He made it known that there are so many logistics problems that have made the physical facilitation go wrong, and so that is the reason why some courses have been facilitated while some have not.
Furthermore, he made it known to the students that information technology has forced them the opportunity to be able to get to all students at any time of the day, for students to receive facilitation of which is very close to being taught physically.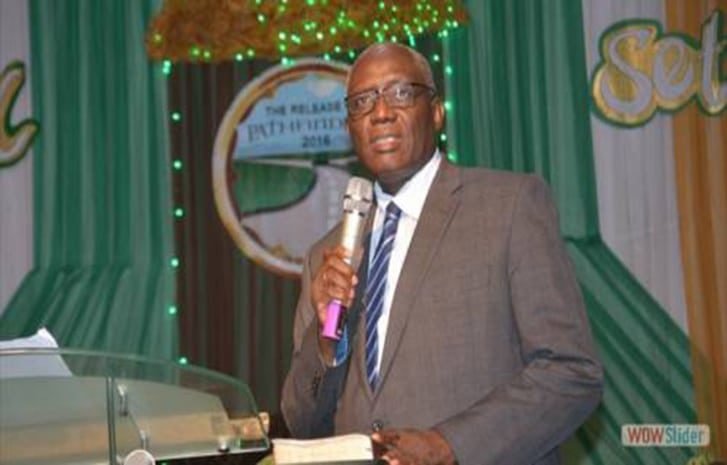 Another vital point the professor made was about the NOUN students participating in the NYSC program.
When a student asked the VC what he's doing towards the youth service program for NOUN students..?
The Prof replied –
"I am trying to see if we could move from exclusion to exemption status and for our young ones to participate".
Another student also asked him where to meet other course mates, The VC replied –
"Students are encourage to create WhatsApp and Telegram channels to enable peer communication."
With that in mind, we at NounGeeks has made it possible to meet other Noun students on this website just by searching with the name of the department or study centre you want and students within your search preference will show up – then you can add them as friends, chat and send files at no cost.
No need looking everywhere for whatsapp or telegram links, just

create an account

with us for free and enjoy.
Have you read? Refresher course for NOUN law graduates.
Get

COURSE & EXAM SUMMARIES

 for your

NOUN 2023_2 Exams

on whatsapp via

08089722160

or Click here