Whether you attended the webinar or missed out, this summary will provide you with a valuable overview of the essential information shared during the orientation.
TMA in NOUN
From the DEA Director, Professor Olugbenga Ojo.
TMA Standards for Tutor Mark Assignments.
TMA is 30 marks, and Exam is 70. Pass mark is 40. For Nursing Students, the pass mark for each course is 50.
Only those who have completed exam registration will be able to access the eLearn site.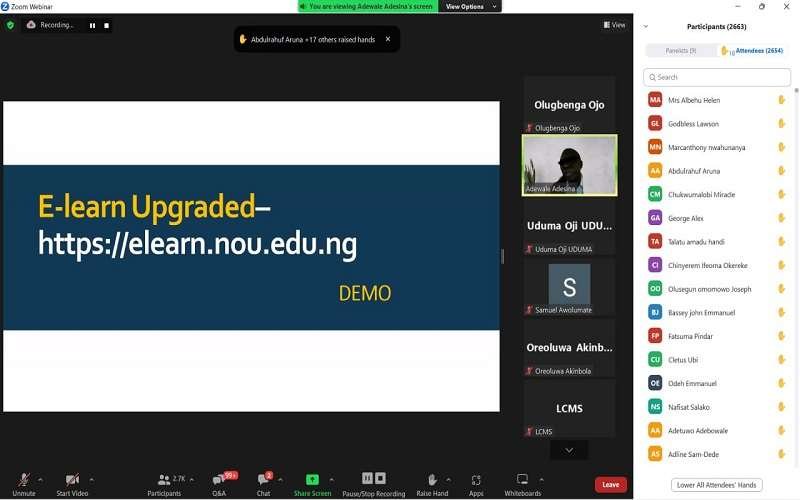 Examination and TMAS are divided into 70% and 30% respectively (Except for Science Practical Courses; CIT104,CIT191, BIO191, BIO192, PHY191, PHY192, PHY291, CHM191, CHM192, ESM234 & ESM222)
GST UPDATE FOR 2023_2 SEMESTER
Most Frequent GST Questions And Answers
All general studies courses are facilitated. You cannot take both GST105 and GST203.
Arts, Social Science and Foundation programmes are to register for GST 105 – History and Philosophy of Science in addition to other GST courses.
Science programmes including Science education are to register for GST 203 – Introduction to Philosophy and Logic in addition to other GST courses.
All GST courses examinations are E-examinations except GST302 that is 40% E-examination and 60% for practical through business plan presentation.
All direct entry students must take GST107 in addition to their 200 level GST courses.All graduates of NOUN are exempted from GST707/807/907.
From DEAGS Director, Dr Samuel Awolumate
GST302 Sensitization will take place on Saturday September 9 2023, at 7am. The link will be sent to your portal.
Get

COURSE & EXAM SUMMARIES

 for your

NOUN 2023_2 Exams

on whatsapp via

08089722160

or Click here