If you've checked your result and your last semester TMA scores and all you see is "F", "0" and "1" as your grade(s) but you're sure you submitted all your TMAs and saw your TMA scores then, it's not your fault you failed, blame it on the NOUN management.
Before this result was released we updated you guys about the rumour we received from some students that the TMA 3 database was having issues.
That rumour might be true after all. For the past few days since the release of this results, we've been receiving series of complaints from students, they're not nice complaints and some carry insults others not too good to post here.
Other ones we picked up from different social media channels and they're complaining bitterly on the same issue with their TMA scores which contributed to their poor result…
Hmm..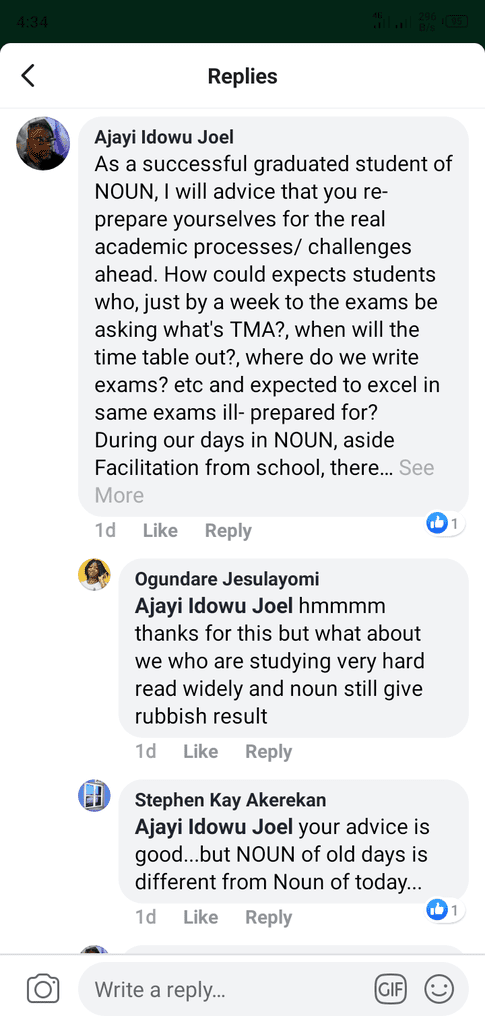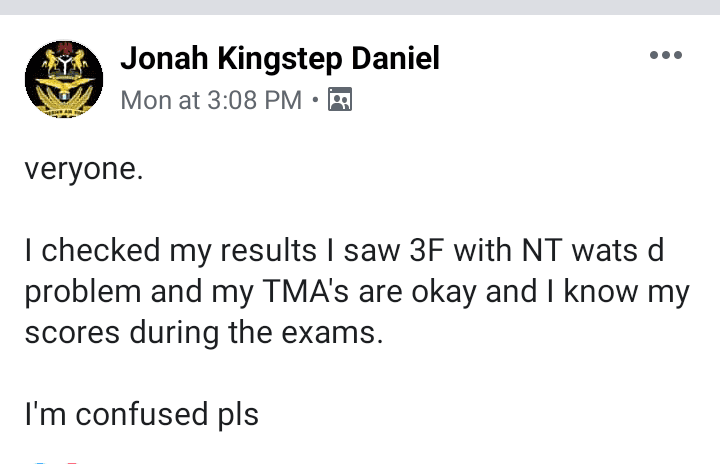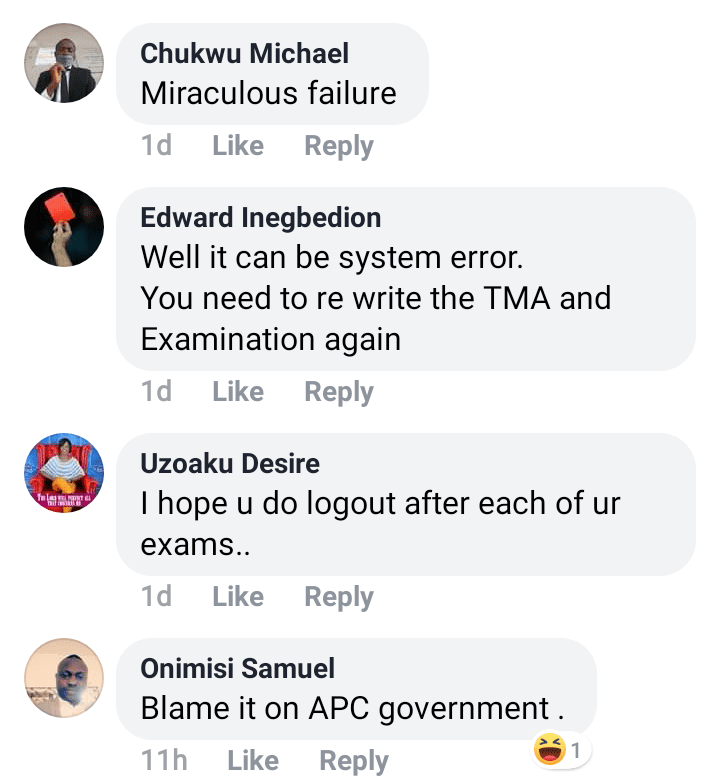 As you can see yourself, NOUN students are not happy at all, even if you're not affected you can be a victim some other time so remember to take screenshots of your TMA1,2,3 this semester and also download and make copies of your results each semester for future references (Anything can happen anytime).
Sending mails to NOUN about this issue is a waste of your time if you don't have a screenshots to prove your case, just plan ahead and register your affected courses as carryover.
How was your result, are you facing the same issue? let us know through the comment section below, sorry!
Get

COURSE & EXAM SUMMARIES

 for your

NOUN 2023_2 Exams

on whatsapp via

08089722160

or Click here